Maria is the salon owner of Just Imagine "U" and a working Sr. Stylist. She has always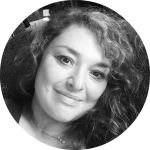 and only worked for Aveda because of her love for product and the core belief system that Aveda has for both the environment and the person. Having recently bought the salon, she has a lot of work to do in the coming year to make her dream for the salon come true. Maria believes in training. And, she believes that taking what you learn in classes and helping your clients achieve their goals is what counts. Her consultations with clients are robust because she wants to ensure satisfaction when the appointment is over. From the minute you walk in the door to the minute you leave, the time is about you so she prides herself on making you feel comfortable and relaxed. She loves hair cutting, but considers herself a color expert because of her training and experience. She gives free form haircutting to compliment the persons face structure and/or shape. She loves to use razor for cutting hair as it is yet another method to be free forming. As an extremely versatile hair cutter that can do precision hair cutting and even barbering.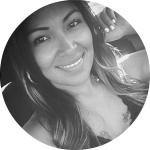 After 17 years at Just Imagine "U", Marcia Mora is a Sr. Stylist and the Creative Director for the team. She ensures that the staff is constantly training to stay on top of the trends in order to serve the client base. Just recently, Marcia worked on a core curriculum to ensure the Junior Stylists at the salon were ready to transition into the Hair Stylist role. We thank her for all of her efforts on this.
Marcia loves to train and learn new things. As a result, she is always making sure she attends the latest classes. Marcia loves the beauty business and has been known to tell people that they need to invest in their hair because it's the crown a person never takes off… The following are some of the recent trainings that she has attended:
Ricardo Dinis- Razor cut and color class
Nick Arrojo- Razor Cut
Razor Cutting Essentials @ AANY
Culture Clash Collections
Hair Color Solutions
Balayage
Men Hair Cutting
Reds- Color Class
Marcia loves her client base and doesn't take a repeat client for granted. In fact, her favorite greeting is, "it's so great to see you again!" She makes sure she has a robust consultation with everyone to ensure they are getting what is best for their hair. Marcia wants everyone to look and feel great, walking away with an "easy to take care of" style. She prides herself on not ever giving someone a style they won't be able to handle.
So, while Marcia specializes in color techniques, highlights, women and men's cuts and razor cuts- she loves the entire spectrum of repeat clients that want to maintain a simple look all the way to a client who says, "I want to do something dramatic!".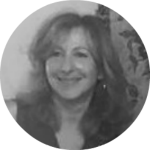 Sarina is a Sr. Hair Stylist at Just Imagine "U" with over 40 years' experience in the industry. She is a specialist in precision hair cutting having been Sassone trained. Continuing her education and staying on top of trend is important to Sarina so being part of an Aveda Concept Salon fits with her personality and skill set. She believes that in order to truly understand the needs of the client she has to take the entire picture into account: hair texture, personality, work needs, and body type. Sarina is a curly hair specialist and loves cutting, coloring, and perms.
Sarina believes in taking time for each client to ensure perfection. Her formal approach and mentoring tone ensure complete understanding of what the client wants so that she can deliver appropriately. She believes each client is unique and that by working together anything is possible.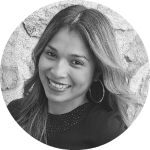 Nancy has been at Just Imagine "U" for 8 years and has learned from the bottom up what it takes to make a client happy. While assisting the senior staff, she got her license and started to learn the craft of hair dressing- all while taking classes at the Aveda Institute in Manhattan. Having been on the floor for 3 years now as a Junior Stylist, she is ready for the next step of Hair Stylist. She has worked hard for this recognition and is excited to start serving her clients as a Hair Stylist at Just Imagine "U". Although her prices will be increasing slightly, it is clear that the client will be getting what they pay for with Nancy due to her extensive training, expertise, and experience.
While Nancy has a personal motto of never limiting herself and always setting goals beyond her expectations, she realizes that a happy client is one that will continue to come back for a long standing relationship. It is for this reason that she makes sure that she spends time during the consultation to learn about the desires of her client. She believes that if she takes the time to truly listen, she will succeed in making the client happy time after time.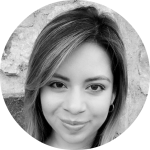 Mayra is the newest member of the team having been at Just Imagine "U" just over two years. In her time here, she has been an outstanding assistant while taking numerous classes to improve her craft. Having been on the floor for over a year and a half and taking class after class at the Aveda Institute in Manhattan, we are proud to promote her to Hair Stylist. So, please join us in congratulating her on this new position. Yes, it does mean her prices will be a bit more expensive. But, the training and experience is well worth the extra in price. Mayra prides herself on listening during the consultation and sharing her knowledge of both her skill set and the latest trends. She believes a person's lifestyle must be taken into consideration when making decisions about a style for someone.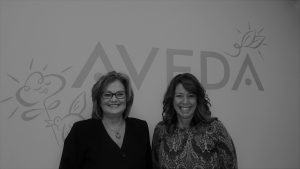 We are happy to welcome Eileen and Colleen to the Just Imagine "U" family. They both come to us from Back Stage Salon in Croton-On- Hudson, New York. They seamlessly came into the salon and have worked hard to make sure their clients transitioned into Just Imagine "U".  Their first step was to attend the Aveda Institute in Manhattan to learn about the color and the product.  They are excited to be a part of the team and will work hard to continue their Aveda training and providing a relaxing experience.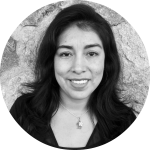 Digna is the secret treasure at Just Imagine "U".  She is that quiet person that makes sure every client she can get her hands on has an on-boarding experience that makes them relaxed and ready for an Aveda experience.  It doesn't matter if it is an aromatherapy shampoo or a relaxing hand massage, if you have Digna serving you then you are being set up for success.  Digna has a passion for cutting hair and because she is so good at her job, she has been kept at the assistant level.  She has recently signed up for classes and Maria has made a commitment to her that when she is ready she will be a junior stylist at Just Imagine "U".  We have high hopes for Digna.